In ordinary audio equipment, the distortion of the sound increases with the increase of the volume. Selecting the appropriate volume to enjoy the music can reduce the distortion, listen to the true restored music, and protect the ears from unnecessary. damage. I suggest that you listen to the advice of audio experts, choose a reasonable audio equipment, not necessarily expensive, not necessarily more, but must have good sound quality. Many of the owners who modify the car audio like "loud". They are not car audiophiles, nor do they emphasize sound pressure and respect Hi-End. They just stepped into the threshold of music appreciation and simply think that the sound is great.
Subwoofers like bellows Some people are cheap, buy three or five hundred yuan of poor quality subwoofer, the sound of the sound is ambiguous, like the bellows used in rural stoves, "snoring, snoring." The sound quality of the high-quality subwoofer is good, and the sound is "one grain, one grain". There is a way for enthusiasts to choose a subwoofer. If you can hear the bass, then your subwoofer should be thrown; if you can feel the bass, then congratulations, the gun is not bad.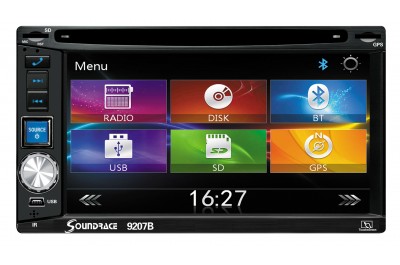 Emphasizing the shocking effect Distorted car audio can't make people enjoy the beauty of music, but it will bring harm. It is necessary to have a loud sound and no distortion. This is the key technology for car audio design, installation and commissioning. Some car owners often turn the volume of the sound too loud, emphasizing the effect of a very "shocking". Such a large volume has become impossible for the true reproduction of beautiful music, and the result is that the treble is harsh, the midrange is unclear, and the bass is turbid. Perhaps the listener does not feel distorted at this time, because the large volume has made the human auditory nerves dull, and the ability to distinguish the sound field, positioning, and sound quality has become blurred. Living in noise for a long time can cause damage to people's hearing and even physical health. The high-pitched distortion produces a harsh sound that is easily noticeable to the human ear. But the distortion of the bass is often ignored by the human ear. The distortion of the bass makes the eardrum greatly damaging to the vibrations and damages the human ear.
Multiple speakers and amplifiers Some owners have installed n low-end speakers in the car. The appearance is very cool, but the sound is distorted and unbearable. To make the sound bigger and easier, you can add more speakers and amplifiers. Like a group of people who have not been trained in vocal music, although they have a loud voice, there are many opportunities for running and distorting. The sound size is not a measure of the professional choir, the tone is accurate.